Join
it's free
Join Now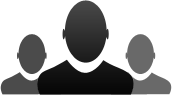 Support
help is here
Disclaimer
---
This website is intended to give you legal information, not legal advice. The law is different from jurisdiction to jurisdiction, and even similar laws may be interpreted differently in different courts or in different places. The law is a complicated and personal matter, and no general information like the kind we provide can fit every circumstance, so you should consult a lawyer in your area to get specific advice for your problem. In short, nothing on this website should be considered legal advice. Law Central Co Pty Ltd ("Law Central") is not a law practice.
lawcentralnz.co.nz is not responsible for any loss, injury, claim, liability, or damage related to your use of the site, whether from errors or omissions in the content of our site or any other linked sites, from the site being down or from any other use of the site. In short, your use of the site is at your own risk.
At lawcentralnz.co.nz, we are committed to protecting your privacy. We use the information we collect about you to maximize the services that we provide to you. Technologies are rapidly changing as are the services that we provide to you. Therefore, these policies are subject to change and we will post any changes on this page. Please read on for more details about our privacy policy.
lawcentralnz.co.nz regularly posts by-lined columns on its various channels and on other locations on the site. The views represented in these columns are the views of the columnists and do not necessarily represent the views of lawcentralnz.co.nz.
What information do we collect? How do we use it?
When you use our services, we require that you provide your name, e-mail address etc. We may also ask for other demographic information about you, but providing such information is optional. This information we collect allows us to serve you better and answer your questions more effectively.
When you enter a contest or other promotional feature, we may ask for your name, address, and e-mail address so we can administer the contest and notify winners.
We may also use the information we collect to occasionally notify you about important functionality changes to the Web site, new lawcentralnz.co.nz services, and special offers we think you'll find valuable.
How does lawcentralnz.co.nz protect customer information?
All information we collect is protected by our secure server. The secure server software (SSL) encrypts all information you input before it is sent to us. Furthermore, all of the customer data we collect is protected against unauthorized access. Credit card information is never stored on any of our servers.
What about "cookies"?
"Cookies" are small pieces of information that are stored by your browser on your computer's hard drive. Our cookies do not contain any personally identifying information, but they do enable us to provide features such as immediate access into our services. Most Web browsers automatically accept cookies, but you can usually change your browser to prevent that.
Will lawcentralnz.co.nz disclose the information it collects to outside parties?
lawcentralnz.co.nz does not sell, trade, or rent your personal information to others. lawcentralnz.co.nz may provide aggregate statistics about our customers, sales, traffic patterns, and related site information to reputable third-party vendors, but these statistics will include no personally identifying information. lawcentralnz.co.nz may release account information when we believe, in good faith, that such release is reasonably necessary to:
comply with law;
nforce or apply the terms of any of our user agreements; or
protect the rights, property or safety of lawcentralnz.co.nz, our users, or others.
How does lawcentralnz.co.nz allow customers to update or change the information it collects?
You may update or change information related to your lawcentralnz.co.nz account by accessing My Account section of the Web site with your e-mail account and password. For other questions related to updating or changing your account information, please send an e-mail to support@lawcentralnz.co.nz.
Your consent
By using our Web site, you consent to the collection and use of this information by lawcentralnz.co.nz. If we decide to change our privacy policy, we will post those changes on this page so that you are always aware of what information we collect, how we use it, and under what circumstances we disclose it.
Tell us what you think
lawcentralnz.co.nz welcomes your questions and comments about privacy. Please send us an e-mail to support@lawcentralnz.co.nz.